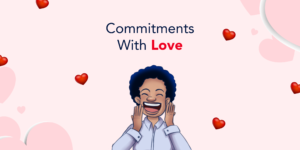 What do you commit to? What will you commit to?
A lot of people have commitments to fulfill every month. Sons and daughters send money to their parents, parents provide allowances to their kids and Christians pay tithe. We are bound by these little commitments driven by love, care or obligation and we give back to our people to improve the quality of their lives. With all that in mind, we just thought; why don't we automate all that?
Right now, everyone who gets paid through Bento can automate their commitments without having to think about it.
While bringing this feature to life, we interviewed a few people to get their views on cash commitments. Here's a snippet of a few of them:
Dele #familyMan
27, Male | Tech Bro
Do you send money to members of your family because you care or because you're obliged to?
Err… this one's tricky. I think it's both. It started as something I did every month to provide some extra help for my family which made me happy. Now, it's almost like an obligation because it's now expected of me to do so every month.
What are some of the challenges you face with these commitments?
Well, sometimes I forget. I know that sounds terrible but I'm a busy person. Yes, I know that's the usual excuse people give but I'm just trying to be honest. For example; I send funds to my parents and siblings every month but sometimes I might forget to send money to my baby sister. She's too proud to ask me for it but I know she needs the extra help.
Chidinma #sisterChidinma
31, Female | Art Director
Can you explain what tithe is and how often you pay it?
Tithing is basically giving 10% of your monthly income to God so I do just that. I do it every month.
How do you pay your tithe?
I just make a transfer to my Church's bank account.
Are there any other forms of financial commitments you make to your Church asides from tithing?
I usually make donations for the Samaritan offering every other month just to show my support to the needy.
Kwame #loverBoy
23, Male | Marketing Strategist
How often do you send money to your significant other?
I give my girlfriend a percentage of my salary.
Can you share that percentage with us? 👀
I'd rather keep that to myself 😬.
Are you comfortable making this commitment every month?
Totally! The extra cash makes her happy which makes me happy. I only get to do it once a month and that's fine by me.
Here's How To Get Started
It's simple, if you make money transfers to someone monthly, add them as a Commitment.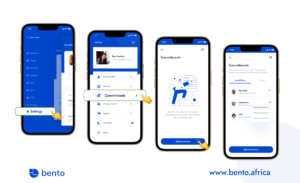 Log in to your employee mobile or web app and add a few commitments for your next salary run.
In the spirit of Valentines, add your loved ones as Commitments now and get money to them without any transaction fees for at least the next year.
Let us know what you think of "Commitments", and we hope you enjoy this new feature!
Built with love ❤️
The Bento Team.