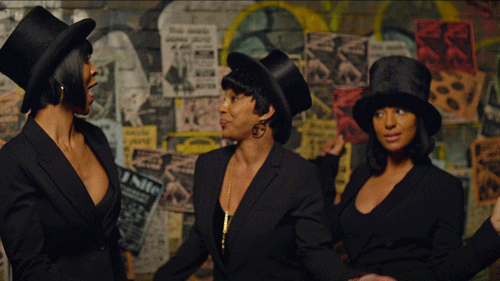 No, we aren't really here to talk about that other three-letter word that ends with x, and had an infamous song (a lot of older folks will understand 😉)… Instead, we are going to talk about…  TAX! As unpleasant as the subject of taxation is to all of us, we can't avoid it… Well, at least not legally! Hehe
The Gist – Recent Changes to Tax Remittance Requirements in Lagos, Nigeria
Up until very recently, all that was needed for an employer in Lagos State to process taxes at the end of each month was just the company tax ID. This is no longer the case, as the Lagos State Internal Revenue Services (LIRS) recently announced that you will now need at the minimum, either an employee Tax ID or BVN or NIN to remit your E-taxes.
The Only Two Certainties in Life
Seeing that tax is one of two things that is said to be certain, we at Bento can assure you that since we cannot prevent death (the other certainty), we can at least make sure we prevent you from going through all the headaches associated with tax calculations and remittance, whether PAYE, WHT etc.
With Bento, you can rest assured that we are always one step ahead of the game, and 100% committed to ensuring that you will always be compliant with all local tax requirements with no hassle or fuss.
We're well equipped to help you with all of your tax and other statutory remittance needs and give you peace of mind with a single click. Already a Bento user? Then it's as easy as a click on your admin dashboard (see image below) and voila!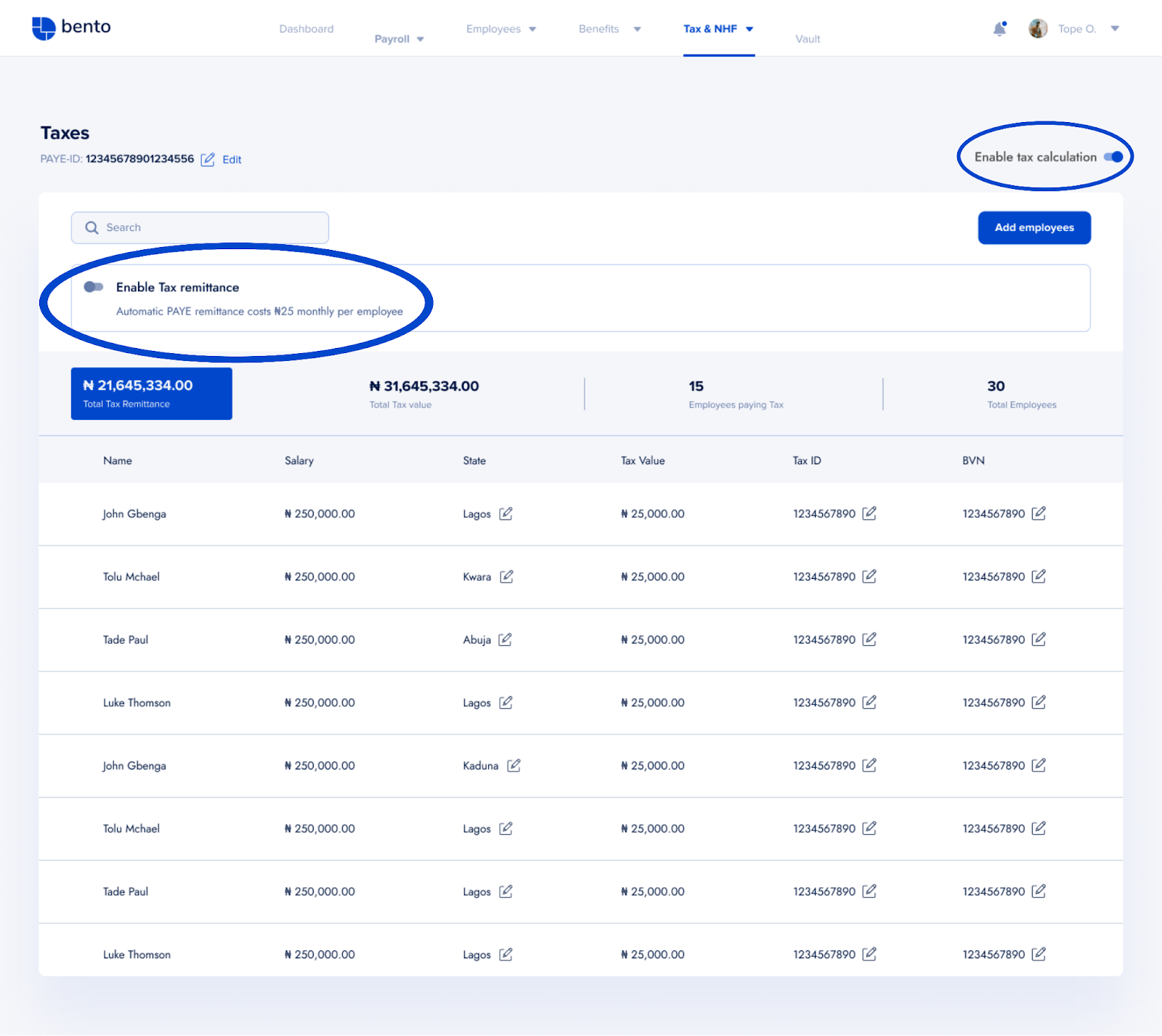 Do you have any employees that do not already have their tax IDs? Get in touch today and we'll get them their tax IDs in under 24 hours.
If you aren't currently part of the Bento family, book a free, no obligation demo today and one of our Customer Success execs will show you how easy Bento is and why over 1,000 companies in Nigeria, Kenya, Ghana, and Rwanda trust us to help them handle their payroll and HRM needs.
The reality is that this new approach that Lagos State has taken is already in the pipeline for other states in Nigeria and other countries across the continent. Bento is connected to the tax authorities of all 36 states in Nigeria, and to the national tax authorities in Kenya (KRA), Ghana (GRA), and Rwanda (RRA).
None of us like paying taxes so let Bento at least help you make it as painless as possible 🙂